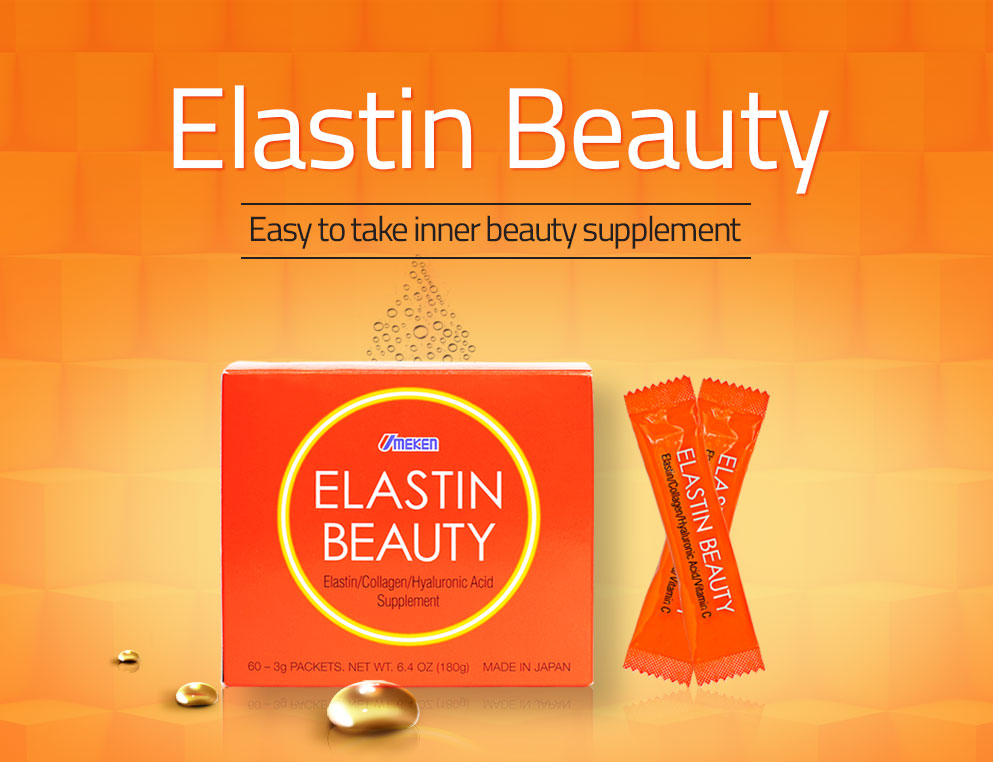 Umeken Elastin Beauty is a highly functional, edible cosmetic that contains
the revolutionary new skin ingredient
Elastin
, large amounts of high-quality,
high-absorbency
fish collagen
, so-called 'moisture tank'
hyaluronic acid
, and
skin-activator
Vitamin C.
This revolutionary product contains all four of the leading substances that
make up skin cells to push nutrients and moisture deep into the skin
from inside, thus raising skin elasticity.
4 vital
ingredients for beautiful skin
Elastin
Supplies nutrients to the skin from the inside, raises the elasticity and flexibility of skin
Collagen Peptide
Provide amino acids to produce collagen for healthier and active skin. Highly absorptive.
Hyaluronic acid
So-called a 'moisture tank', this highly pure acid makes skin hold more water.
Vitamin C
Purified high-unit
Vitamin C helps in activating the skin.
180g (60 packets) / Take 2 packets daily.
* These statements have not been evaluated by the Food and Drug Administration.
This product is not intended to diagnose, treat, cure or prevent any disease.